The Soma Series
Soma Structural Integration is ideally delivered as a series of 11 two-hour sessions. It can also be performed as issue-specific treatment in 60-, 90- or 120-minute increments. Clients stand to gain the most from proceeding through the entire Soma Series, but distinctly sense change with less work. For most people, even a few sessions result in marked pain relief, improved posture and increased body performance.
Each session within the Soma Series is completely
different from the last and follows a specific recipe:
Releasing the Superficial Layers
Freeing the Breath
Grounding the Lower Leg
Releasing the Sidelines of the Body
The Deepening: Opening Core Connectivity
Freeing the Pelvic Floor
Balancing the Upper Pelvic Attachments
Lengthening the Entire Back Line
Mobilizing the Shoulder Girdle, Neck and Head
Integration: Re-Sequencing and Balancing Core/Sleeve Relationships
Lower-body Movement Re-education
Upper-body Movement Coordination
Soma Arm Session: Tying Arm Movement to the Torso
Mobilizing the Frame at the Joints
Soma Results
Typical progress is seen in these before, during, and after photos.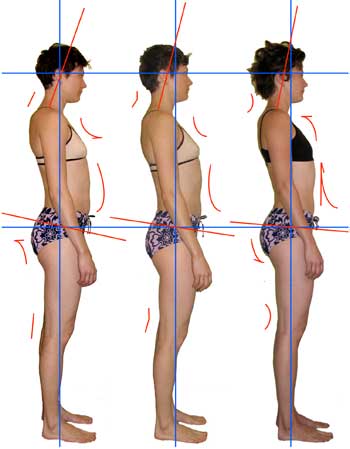 Before
Session 1
After
Session  1
After
Session 11
Head moves back
Neck regains natural curve
Ribcage elevates
Belly flattens
Pelvic angle changes
Knees soften